Committed to Providing Low-Carbon Mechanical
Contracting Solutions
FitMech Inc. has helped several clients build structures outfitted with plumbing, electrical, HVAC, and other utilities that are sustainable. With more than 30 years of industry experience, we have the knowledge and expertise to produce high-quality results using eco-friendly options.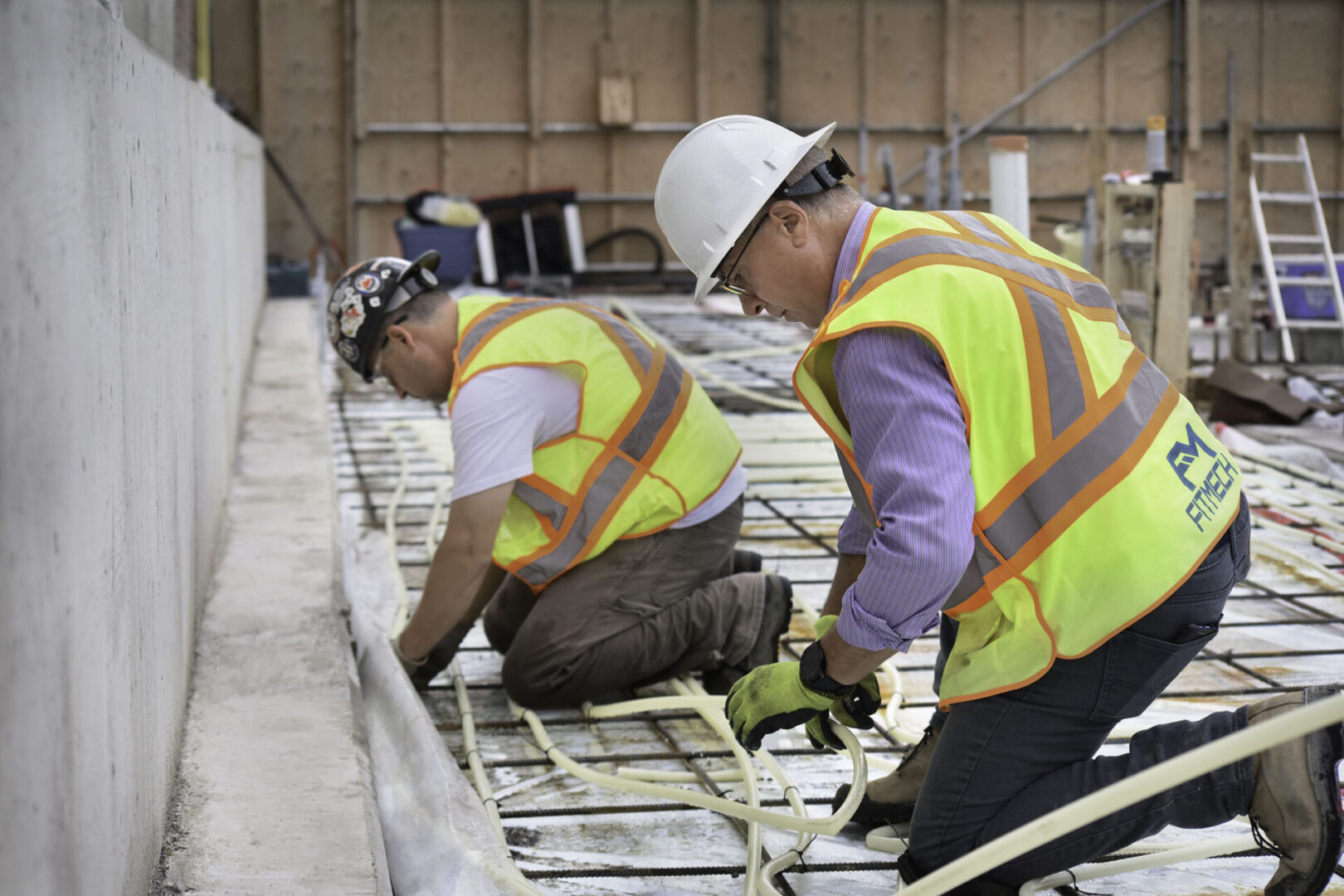 Mechanical Contracting Experts
As a company dedicated to providing premier customer service, it is important to us to deliver excellent planning and good quality work on every assignment.​ Our team continuously educates and trains itself about every aspect of mechanical construction to ensure that we can meet those standards.
We will work with you to meet deadlines and coordinate with other trades on your projects. Our team will maintain open communication with you to keep you up to date on the status of your job. We do this to guarantee that the project is completed according to your preferences.
Our company makes use of Revit and BIM 360 to fully take advantage of Integrated Project Delivery method in our projects. These technologies allow us to collaborate with other team members by making it easier to detail mechanical parts of the project, such as the exact location and arrangement of the pipes and ducts, with respect to architectural and structural components of the building.
Our mission is to actively fight climate change with everything that we do and to have respect for our team, our clients, and our business partners.
Accountability and Responsibility
FitMech Inc. believes that what we build, why build it, and how we build it matters to our clients, ourselves, and our environment. That's why hold our team and our organization accountable and strive for integrity in all of the relationships that we establish.
Get in touch with our office today to book a meeting with our experts about your project. Our team is eager to help you build sustainable utilities in your structure.